Hi David and Corbin,
Wow!! We love the Sneak Peak – such a wonderful way to relive our wedding! Definitely going to re-watch it about 25 more times (at least) :)…You did such an amazing job! Thank you so much!
Thank you so much again for the best surprise this morning and for capturing our wedding day so beautifully!!!
Lissy
David and Corbin,
Wow! You have so beautifully captured the essence of Lissy and Leon and the joy of both families in this very special union.  Thanks so much. We look forward to seeing more and being able to go back again and again to savor every moment of the beautiful wedding.
With very best wishes,
Esme – Mother of the Groom
Hi David and Corbin,
Lionel and I want to thank you for the wonderful Sneak Preview. It was amazing and you captured the highlights of the wedding so beautifully. Like my daughters, Suzie and Lissy, I cried a lot (tears of joy) when I watched and re- watched it so many times. Thank you again for letting me relive our special time.
Best,
Gloria
Some weddings are about more than two people uniting. Lissy's and Leon's union was two families joining as one! As you'll learn from the toasts in their Sneak, Lissy, Leon, and their families were meant to be together. Thank you Lissy and Leon for allowing us to film your Wedding Weekend, and for the opportunity to meet your beautiful family!
Filmed and produced by Soulbox Productions: Dallas Wedding Videographer
Wedding Planner: Lauren of The Creative Touch Events by Lauren
Ceremony and Reception Location: The Adolphus
Ceremony Entertainment: Gyros String Quartet
Caterer: The Adolphus
Reception Band: Jordan Kahn Orchestra
Cocktail Entertainment: Jordan Kahn-Pianist
Photographer: Shannon Skloss Photography
Baker: Frosted Art
Gelato: Paciugo at The West Village
Floral: Freesia
Linens: BBJ
Chairs and Stage Facade: Bella Acento
Lighting: Beyond
Cantor: Itzhak Zhrebker
Hair and Makeup: Greg and Anastasia
Officiant: Rabbi Shawn Zell
Transportation: Northstar Carriage
Licensed music from The Music Bed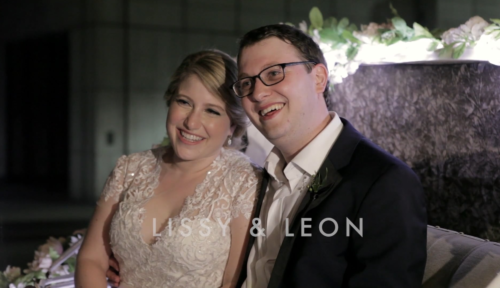 Save
Save
Save
Save
Save
Save
share the love:




follow us: